Weight reduction or weight loss is of major concern in today?s world with both old and young. We all know that weight reduction was, is and will be associated to beauty, but little do we know about its importance when it comes to HEALTHCARE. Why is it that we fail to give equal importance to our health as well? Here?s an example to prove our tendency our towards weight reduction!
Imagine that you have a party to attend next week and you?re just not able to fit yourself in your favourite dress. What would you do? Definitely go on serious dieting and reduce weight that?s exactly enough to get into that favourite dress of yours. And what happens after that? Back to square one and you will be all set to gobble up on anything and everything that is on the dining table.
This tendency and craze for food leads to OBESITY and yet you just can?t give the up the love that you have for food. And the result is being prone to all the famous chronic diseases on earth. Obesity leads to cardiovascular (heart disease) abnormalities, diabetes and the like. The chain doesn?t stop there. Diabetes leads to renal failure and it goes on and on. Can you digest the fact that all this is because of a single dessert or a burger you can?t sacrifice? Think!!
Now let?s assume that you have decided to reduce your weight? The moment you set your mind to lose weight, you want to reduce weight as fast as possible and you want to cut down at least 10 kgs in a week which is far beyond possibility. Weight loss has to be normal and natural and you have to follow steps that will help you lose weight naturally. There are two ways through which you can reduce weight naturally.
When you are planning to reduce your weight through dieting, you need to follow a specific diet plan that doesn?t harm your health. There may be several diet plans that have proven great results for your friends but might not suit your physiology. ?So it?s highly important that you choose what suits you best and to be on the safer side, please consult with your physician whether the diet plan that you have chosen is the best for you.
Most of you would have heard of GM diet or General Motors diet. It?s a well-known diet system through which many people have reduced their weight in a healthy and natural manner. This diet system was created for the staffs of General Motors Inc and hence the name GM or General Motors diet. Though this is a well known and safe diet plan to reduce weight, not all can afford to practice it. DIABETICS and people with other health restrictions should consult your physician before practicing GM diet plan. The best part is that you lose 3-5 kgs in 7 days. In case if you don?t experience such weight loss there?s nothing to get perturbed about it. Kindly consult with your physician.?
With GM diet plan, you get specific details regarding the diet that you have to follow for 7 days. The table will explain the GM diet plan.
| | | |
| --- | --- | --- |
| ??? Day | ???????? What you can eat | ???? What you can?t eat |
| Day 1 | All fruits + 10 to 12 glasses of water | No bananas and honey. |
| Day 2 | All kind of veggies including greens and water (10-12 glasses) | No fruits and rice. |
| Day 3 | Both fruits and veggies. 10-12 glasses of water. | No honey topping! |
| Day 4 | Bananas, skim milk and GM wonder soup. Indians can prefer yogurt.? Buttermilk is also good. | No sugar to yogurt. |
| Day 5 | Soybean curd, paneer and brown rice. Increase water intake. | No adding to sugar to the curd. |
| Day 6 | Veggies, paneer, and sprouts or a cup of brown rice. | No tomatoes and potatoes |
| Day 7 | Veggies, fruit juice and 2 cups of brown rice | No sugar and mayo. |
FREE DOWNLOAD: Printable GM Diet plan in PDF format
A Detailed explanation of the above tabular column:
Day 1 of GM diet plan:
Day 1 is an ALL FRUIT DAY! This can be pretty daunting on the first go, but you can choose any fruit that you would like to eat excluding bananas. You can eat how much ever you like but eat only fruits. FRUIT SALAD should be a great idea. It looks colorful and appealing and at the same time you don?t get bored of a single fruit. But no toppings on the fruit salad! Not even salt and pepper. It is very important that you consume enough of water at least 10-12 glasses a day. Water saves you from dehydration. Fruits are rich in vitamins and minerals and the fiber content in fruits help clean your digestive system. Fruits on the first day are to prepare your body for the rest of the 6 days.
Day 2 of GM diet plan:
?Your 2nd day of GM diet plan consists only of vegetables and you are not allowed to take anything but veggies and lots of water. Choose either boiled or raw vegetables but avoid cooking in oil. 1 boiled potato can be taken either as your breakfast or brunch and that compensates your carbohydrate and energy level. High nutrient levels in vegetables are essential for your body and when you cook them in oil they don?t help in weight loss. Green leafy vegetables supply a high amount of potassium to your body. Few patients are not allowed to take potassium-rich veggies and that is why GM diet doesn?t suit people with health restrictions. In such cases, you can choose other diet plans under the guidance of your physician.
Day 3 of GM diet plan:
? ? ?
Day 3 is a combination of both day 1 and day 2 of GM diet plan. On day 3 you are allowed to take both fruits and vegetables and water goes without saying. Avoid sugar, salt and pepper to the salads. Your body will get the required amount of sugar and salt from the fruits and vegetable that you eat. NO BANANA as yet! You can switch from fruit salads to vegetable salads to avoid getting bored. Stay away from potatoes since you get enough of carbohydrates from the vegetables that are already a major part of your diet. You might be fed up of eating fruits and vegetables for all three days but no more worries. Add a pinch of salt and pepper for taste. Panner, soups and brown rice will soon become a part of your GM diet plan.
Day 4 of GM diet plan:
Yogurt, banana, and GM soup are your day 4 meal. Don?t confuse yogurt with curd, both are different. You can also prefer skimmed milk instead of yogurt. Yogurt and banana are the ?Indian version of the Gm diet?. Buttermilk is also a good choice. But today it?s easy to get skimmed milk in the market. So it?s your choice to choose over yogurt or skim milk but don?t choose both. After three days of fruits and vegetables, you get to taste GM wonder soup and it is definitely going to be a delight to eat. But avoid cream and other rich ingredients to the soup and it should not be in a thick consistency. GM wonder soup should be watery and add a pinch of salt and pepper for taste. Not more than a pinch of salt!
How to make GM wonder soup:
Ingredients:
Onions- 4
Capsicum [green peppers]-2
Tomatoes- 4
Cabbage- 1 or ?
Celery- just a bunch
Water- lots depending upon the watery consistency.
Remember that you have to switch between yogurt [skimmed milk], bananas and this soup. So make how much ever you might need. ?
How to cook?
Saut? chopped onion and capsicum in few drops of oil, preferably olive oil.
Add chopped cabbage and keep saut?ing.
Then add chopped celery. Once it is done, add tomatoes.
Add water and let it boil nicely. Slow cook it until it the veggies become soft and tender.
Add little salt and pepper for taste.
Ready to serve.
Day 5 of GM diet plan:
???????
Protein rich foods are a part of your diet on the 5th day. You are allowed to take curd, 5-6 tomatoes and any one item that is rich in protein. The non-Indian version included beef in the day 5 diet plan, but the GM diet Indian version gives you an option to choose either brown rice or skinless chicken or fish.
| | |
| --- | --- |
| ???????????? Vegetarians | ???????? Non- Vegetarians |
| ????????? Brown rice | ????????? Skinless Chicken ? breast part |
| ????????? Paneer /cottage cheese | ????????? Fish |
| ????????? Sprouts | ????????? Lean meat |
?Remember that you are allowed to take either one of these and not all!
After all the 4 days of fruits, veggies and GM wonder soup, day 5 is usually considered the Great feast day! When you prefer chicken or fish, please be careful of the oil that you add to cook. It?s better if you take GRILLED fish or chicken (olive oil would be better, at least till you lose some solid amount of weight).
If you prefer to follow the vegetarian version of GM diet plan and you are choosing over paneer, try and make a soup out of the tomatoes and add the paneer to it. No adding cream to the soup! Let the soup be little watery because you are dieting! You can?t ?fry the paneer like you do in normal cases rather saut? the paneer in few drops of olive oil. If you are not a paneer lover then you can choose SOYA NUGGETS. But not both!!
For those who prefer brown rice, plainly boil the rice. You can?t expect the brown rice to become soft and fluffy like your white rice. Even after it?s cooked, it will not be soft. But it?s that healthy! Click on BROWN RICE and get to know about its benefits. Brown rice along with tomatoes and curd should taste good.
Day 6 of GM diet plan:
? ? ?
?On this day of GM dieting, you will stay away from tomatoes. Sprouts, veggies and paneer are allotted for the 6th day of GM diet plan. Sprouts are recommended as protein supplements. You can also choose brown ice instead of sprouts. You can actually make a good salad out this combination. Drink lots of water. NO POTATOES since your body gets enough of carbohydrates from other veggies and a cup of rice.
Salad Ingredients:
Sprouts- handful of multigrain sprouts that include chick peas, green gram and the like or any specific sprout variety.
All kind of vegetables except tomato.
Paneer.
Before you can start preparing your salad, here?s a word of caution. Most of you have the tendency of buying sprouts from the super markets. God knows when they are packed! So reads these steps to make your own sprouts.
| | |
| --- | --- |
| ?? Steps | ????????????????????????????????????? Procedure |
| Step 1 | Take a hand full of multigrain like dried chick peas, peas, green gram. You can choose whatever you like to have. |
| Step 2 | Soak the grains overnight in a bowl of water. |
| Step 3 | Next morning drain the water and wash it. |
| Step 4 | Now take a pure clean cotton cloth and tightly bundle up the soaked grains in it. |
| Step 5 | After 2 days you will find the grains to have sprouted. |
You can also simply place the soaked grains in your refrigerator and they will still beautifully sprout.
How to make the salad:
Coarsely chop the veggies. You can cut them finely if you want so.
Mix the veggies and sprouts.
Add pepper and lemon juice for taste.
You can also add little cubes of panner to it.
You can also choose to make a tasty soup out of it.
Day 7 of GM diet plan:
The last day of your GM dieting! Veggies, rice and fruits are allotted for the 7th day. You can take even two cups of rice. For a change instead of fruit salads you can drink fruit juices. Now check your weight and you would have definitely reduced at least 3-5 kgs. There?s nothing to worry if you haven?t reduced even less than that. Try sometime later and experience the results.
It?s usually not advisable to do exercise while following the GM diet plan, at least not in the beginning stages. But regular walking is always a must for a healthy life.
A word of caution: If you happened to experience severe tiredness, dehydration and the like, stop the GM diet and consult with your physician. And this the reason why we told you to confirm with your physician even before you could start with the GM diet.
Now let?s make a GM diet chart so that you have a clear cut idea to get started with GM dieting. You are free to choose your favourite fruit or vegetables instead of what?s given in tabular column below. But avoid those that are excluded on respective days. Consult with your family physician before following the chart.
Click to download a free printable PDF of this GM Diet Plan
I want to be as frank as possible. I came across a post that said this entire GM diet and its effects are hoax. But the public comments under the post proved it wrong. There were several people who had said that GM diet does work, a little slower for women than for men. So for your satisfaction please read enough before trying it out.Certain FACTS that you have to know about GM diet:
It isn?t a balanced diet that can be followed on a daily basis.
Studies say that this so called ?7 day weight reduction program? was actually meant to cleanse your physiological system.
Though we keep on hearing that an individual needs at least eight?8-ounce glasses?of water per day, none of us follow it. Through GM diet our body gets the right amount of water that it needs. Your body isn?t only cleansed but it?s also kept healthy.
Mother?s who have just given birth to babies, please stay away from GM diet. I can understand the post-pregnancy weight gain and the related issues, but GM diet is not the right choice at least for 1 year. Nursing mothers, this is definitely not for you. Try some light exercise like walking to lose weight.
Never do intense exercises during GM dieting. Studies say Yoga can be practiced during GM dieting.
Don?t CONTINUE this practice always. Take a good break before your next GM dieting session, say at least 4-6 months.
Avoid weightlifting and cardio exercises during GM dieting.
SIDE-EFFECTS of GM diet:
Patients with health issues, please stay away from GM diet. If you want to reduce weight do some simple exercises with your doctor?s permission. Walking would be the best choice. Use a pedometer to improve your walking pace.
While following GM diet if you happen to experience severe weakness and giddiness just stop with GM dieting and switch over to your normal food method.
Muscle weakness, thirst and dehydration are symptoms that your body doesn?t agree to GM diet. If you experience any such symptoms kindly consult your physician.
You might experience malaise one the first day and that?s just because you are a beginner. If such unease persists then stop it and consult your physician.
Headache is a common problem experienced while undergoing GM dieting.
Studies say that certain people may experience hair loss.
What if GM diet doesn?t suit you? Does that mean you cannot lose weight? Definitely not! It is this attitude that you have to change. Weight reduction isn?t something that is highly impossible or strenuous. When you plan to reduce your weight at a normal and natural pace, then it is going to be as easy as that. You also have to understand that you can?t reduce weight through dieting alone rather physical exercise is highly important to reduce weight naturally. ?Here are few exercises that you can follow on a daily basis to avoid obesity and to stay fit and healthy.
Tips: When you want to lose weight naturally through dieting and physical exercise, it is better if you have a weighing machine for yourself. This would greatly help you monitor the number of kilograms ?that you have reduced and it will also help you improve your weight reduction process.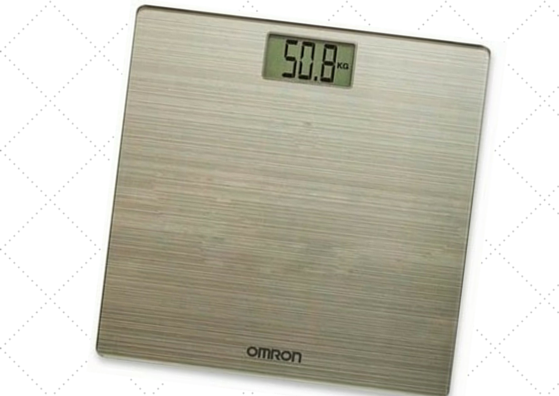 Available at –>?http://lifestylica.com/out/omron-hn286-digital-weight-scale
Walking:
Now don?t take that for granted. Walking isn?t a joke! It?s the best form of exercise that one can do without reaping any side effects and walking is one of the safest exercises that you can follow while GM dieting.
First of all walking relieves you of all kinds of stress and depression which are also one of the reasons of obesity.
If you have any cardio vascular abnormalities then walking is THE best for you.
It helps blood circulation and your body muscles contract thus reducing your weight naturally.
If you prefer walking to reduce weight, then normal walking won?t do. You have to walk FAST. You will get used to that rhythm and pace with time. Gradually increase your walking time as well.
A pedometer is a must if you take walking as a serious business. Make note of how many calories you burn every day and improve on that.
Walking is the best choice for people of all age groups. You will not risk spraining your muscles which might happen at a gym. Once you stop going to gym, you put on double the weight as before. So just go for walking.
Go walking and get Vitamin D for free of cost.
And don?t forget to swing your arms to and fro while walking.
Use good shoes for walking. If not you will end up with severe leg pain.
What else more can I say to convince you to choose walking? Remember it is not just for the 40s and 50s but if you want to stay healthy when you turn 40 and 50 then start walking right from tomorrow and escape from osteoporosis, diabetes, stroke, stress and what not.
Yoga:
Who knows not the benefits of yoga? Yoga is one exercise that you can follow even while GM dieting but only the breathing exercises and some of the mild stretching exercises.
Surya namaskar is the best among yoga exercises that one can perform while following GM diet.
It helps keep your body and mind in peace. Like walking, it doesn?t have any side effects. Surya namaskar especially is a great source of vitamin D to your body.
While following GM diet, don?t do over flexible yoga exercises since your body will be already tired. Nothing to worry with tiredness and tiredness is because you are not allowed to take carbohydrates apart from those that are in the fruits and vegetables.
When you do yoga along with GM diet or any kind of diet, then the result is faster and also effective.
Yoga adds on to your diet plan especially your GM diet plan.
For people who aren?t under GM dieting, you can follow all yoga exercises but under the guidance of a proper guru.
Jogging:
Yet another basic yet effective exercise that you can follow on a daily basis.
Did you ever dream that a simple exercise like jogging can save you from famous chronic diseases on earth like cancer, heart attack, diabetes and the like?
Besides reducing your weight, it also keeps your blood glucose level under control.
Jogging early in the morning is one of the best ways to relieve you of depression and stress.
You can jog even while you are under GM dieting but don?t jog too long. You need to save your energy for the rest of the day.
And yes you need to jog with proper shoes which most take for granted.
?Cycling:
Well known exercise that help to reduce your weight naturally! It improves blood circulation in your body and also burns extra calories. Cycling also saves you from cardiovascular diseases, arthritis, joint pain, diabetes and the like. It is one of the best ways to escape from becoming obese. But people with major heart problems, please consult with your physician before getting into serious cycling.
?Swimming:
Besides being a great sport, swimming is also an exercise that can be followed to reduce weight naturally. It doesn?t have any side effects as such but few may be allergic to the chlorinated water and might end up having acnes and pimples. Did you know that swimming is the best way to deal with ARTHRITIS and joint pain? Yes, it is, to an extent that the arthritis association itself recommends swimming as one of the best ways to deal with joint pains and arthritis. It greatly helps reduce your weight and calories. If you aren?t well trained then stay away from swimming. You can also get trained and then use it as the best weight reducing mechanism.
Skipping:
Are you scared of becoming a prey to stroke and heart diseases? Worry no more! Studies show that skipping prevents stroke and other heart-related abnormalities. Now understand this properly. It is said that skipping PREVENTS stroke and that doesn?t mean that you can skip after you have had an attack. Start skipping right from your young age and at the end of the day, it is one of your childhood pastimes. When you skip, your heart beat is regularized and it also burns your calories, thereby lose weight naturally. Skipping is very good for lungs as well and the greater impact of skipping is on the upper part of your body than on the lower part. And if you have decided to start skipping right from tomorrow then you will need an Ecowellness Digital Skipping Rope.
Buy this excellent digital device at –>?http://lifestylica.com/out/ecowellness-digital-skipping-rope
You might wonder why this writer is obsessed with weight loss. Simply because it?s that important! We never realize the value of our health unless and until we fall sick. Haven?t you heard that ?prevention is better than cure? and that?s exactly what I?m trying to emphasize here. In today?s world, it becomes really difficult to stay healthy with all the burgers and delicious pastries around us. We are wooed to such heart-throbbing foods and end up spoiling our health. It?s high time that you start being serious about your health. Now that you know what kind of a diet system will suit you and what are the exercises you can follow, start right from tomorrow and move towards a healthy lifestyle.
Healthy life! Healthy you!
Read another related article!