Pollution is nothing less than an epidemic that's known to have the power of stripping off the luster and length of your once thick hair, slowly. However, if you've suddenly started losing chunks of hair from the most vulnerable parts including your forehead and crown, the reason has to be more than just pollution. Thus, before you can learn How to Grow Hair on Forehead naturally at home, first you must find out everything about the reasons for hair loss.
Hair Loss Causes
Whenever talking about hair damage, the reasons for hair loss need a mention. Only when you know what causes hair loss that you can change your lifestyle to promote natural hair growth. And the following hair loss causes, other than pollution, are the most threatening ones.??
Smoking and alcohol consumption

Formation of free radicals in the body

An unbalanced diet and zero physical activity

Scalp build up that promotes dandruff ?

Chemically loaded hair products ?

Overexposure to heat

Chemical hair treatments for straightening or perming

Medications and hormonal imbalance

Weak immunity and family history
Now that you know the most obvious reasons for hair loss, you might be wondering how to regain hair. And for the purpose of triggering natural hair growth, we have made a guide that is a complication of some wonderful home remedies for hair loss that'll increase hair growth on the forehead and crown within a month.
3 Most Effective Hair Regrowth Home Remedies
The hair regrowth home remedies that we have mentioned below are the safest and fastest ways to regrow hair without the need of any cosmetic surgery or pills.?
1) Coconut Oil To Increase Hair Growth
Coconut oil, that is bundled with iron and Vitamin K and E, is a natural hair conditioner that promotes the removal of dandruff, triggers the production of new hair follicles by increasing collagen formation, and increases blood circulation on the scalp to keep hair follicles and roots strong.
How to Increase Hair Growth With Coconut Oil?
Coconut oil can be used for hair loss treatment at home in a number of ways. The most basic is a coconut oil head massage. However, in order to use coconut oil for forehead hair loss, you need a little more than a simple head massage.
Ingredients Required
Curd

Warm coconut oil

Lukewarm wet towel
Steps on How to Regrow Hair With Coconut Oil Hair Therapy
Apply coconut oil on the bald patches of the forehead as well as the hair strands from roots to tips

After a soothing massage with hot coconut oil for hair loss treatment at home, wrap a wet lukewarm towel around your head

Remove the towel after 25-30 minutes

Start applying curd on the hair and scalp and leave it on for 10 minutes

Wash away with a herbal shampoo

Use twice a week for a month to see amazing results
Also read, 13 Best Hair Growth Oils
2) Eggs and Olive Oil Hair Mask For Hair Loss Treatment at Home
Hair strands need keratin, a kind of protective protein, to stay strong. Besides, keratin boosts collagen formation. Collagen is a natural amino acid that results in the formation of new hair roots by replacing the old dead ones. And Olive oil is a bundle of vitamin E and fatty acids that kill free radicals and remove dandruff.
How to Regrow Lost Hair With Egg and Olive Oil Hair Mask?
It is very simple to make Olive oil and egg hair mask for forehead hair regrowth.
Ingredients Needed
1 cup egg white

1 tbsp olive oil

1 tsp colorless henna

1 tsp honey
Steps on How to Regain Hair With Egg Mask
Mix all the above-listed ingredients in the ratio listed above

Let the paste rest in the bowl for 20 minutes before you apply it

Add more egg white if the mask is too thick

Use a hairbrush and apply the mask generously on hair strands as well as the bald patches on the forehead and the crown

Wear for at least 1 hour before washing it away with ammonia-free shampoo

Rub lemon on the scalp to get rid of the odor fast. Wash it away after keeping it on for 15 minutes

Use twice a week for a month to witness fast hair growth
Also read, How To Apply Egg on Hair?
4) Aloe Vera and Lemon Juice
This mind-blowing hair pack is one of the best ways to regrow hair fast. Lemon juice removes toxins, free radicals, and dandruff. Aloe vera gel contains vitamin A, K, and B complex that are sufficient for complete hair management.
How to Regrow Hair with Aloe Vera and Lemon Hair Mask?
Aloe Vera and lemon juice hair mask is one of the fastest ways to regrow hair naturally at home.
Ingredients Needed
Half cup freshly scooped aloe vera gel

1 tsp lemon juice

5-6 drops of honey

1 tsp curd

3-4 drops of peppermint oil
Steps on How to Grow Hair on Forehead With Homemade Aloe and Lemon Hair Mask?
Form a paste by mixing the above-mentioned ingredients in the exact same ratio

A warm overnight head massage with coconut oil a night before applying this hair pack is better for natural hair growth

Apply the mask all over the head and leave it for 30 minutes before washing it with a herbal shampoo

Use three times a week for straight 3 weeks to regrow lost hair on the forehead
Also read, How to Regrow Hair Naturally with Surefire Results
Frequently Asked Question
On popular demand, we have made a list of some of the most relevant question on how to grow hair on forehead. ?
Question 1)
How to Stop Hair Loss and Regrow Hair Naturally?
Answer 1)
The best tips include the following.
Oil your hair frequently

Do not brush wet hair

Always brush your hair tips first before inching towards the roots

Always apply conditioner and serum after hair wash

Wear a headscarf whenever you step out

Use ammonia-free shampoo

If not shampooing often, at least wash your hair with plain water to remove dust and dirt
Read 17 Best Organic Shampoo in India
Question 2)
What are the quickest hair growth remedies?
Answer 2)
If you're too lazy to follow the time-consuming hair growth remedies we listed above, you can try the quick ones for natural hair growth that we have listed below.
Mix amla juice (Indian gooseberry) in lukewarm water to take a head bath each day

Apply onion juice on bald patches every alternate night before sleeping

Drink spinach juice in breakfast every day
Question 3)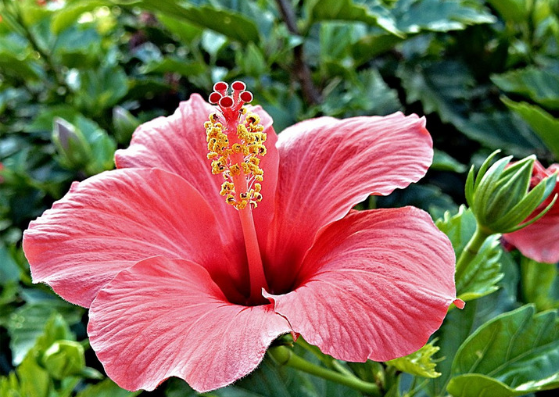 What Are The Best Herbs For Hair Growth?
Answer 3)
The most popular, safest and best herbs for hair growth are listed below.
Hibiscus for forehead hair loss

Ginseng for frontal hair loss

Tulsi green tea to increase hair growth
Also Read, Amazing Benefits of Hibiscus For Hair Growth
Question 4)
What is the fastest way to grow hair within a week at home?
Answer 4)
Whilst most home remedies for hair loss take at least a month to show results, there are a few rare natural remedies for hair loss that can show results within 7-10 days.
Use a mixture of jojoba oil, argan oil, and tea tree oil to massage your hair every night. However, discontinue using it every night if you experience itching or scalp acne.

Wash your hair with apple cider vinegar every day. However, this natural hair growth treatment is not recommended for people with frizzy hair.

Use the technique known as the ?hair inversion? method at least for an hour every day. This is one of the most recommended natural remedies for hair loss treatment without any side effects.

Discontinue eating sugar and artificial sweeteners for a week to see visible changes. You can always consume sugar from fruits like natural berries that also increase hair growth.
Also Read, 17 Fantastic Tulsi Green Tea Benefits That You Should Know
On a closing note, miracles don't happen overnight. Give the ways on how to grow hair on forehead at least a week's time before coming to a conclusion. Also, leave a comment to let us know which remedy worked for you.